Na današnji dan prije 25 godina u saobraćajnoj nesreći u Parizu tragično je završio život 36-godišnje princeze Diane, aristokratske ljepotice čiji je bajkoviti brak s princom od Walesa završio također tragično, u skandalu.
Rođena 1. jula 1961. godine u aristokratskoj porodici, Diana je od malih nogu pripremana na život u visokom društvu. Tako je 1978. godine u Švicarskoj boravila u posebnoj ustanovi namijenjenoj mladim ženama iz visokog društva, a sve kako bi se naučila ponašati kao dama. Ubrzo joj je to znanje dobro došlo. Naime, sa svega 16 godina upoznaje princa Charlesa, koji ju je vrlo brzo zaprosio.
Bilo joj je tek 20 godina kada se za njega udala. Charlesu se žurilo pronaći suprugu i dobiti nasljednike pa je Diana već iduće godine rodila princa Williama. Dobili su nakon toga i princa Harryja, a britanska javnost je slavila i pratila svaki korak lijepe princeze.
Ipak, ona je tiho patila, boreći se s depresijom i bulimijom. Veliku ulogu u njenim bolestima imao je princ Charles i njegovo ponašanje tokom braka. Volio je Camillu Parker Bowles, a Diana je toga bila bolno svijesna. Da se rastaju, objavili su 1992. godine, a tek 1996. razvod je bio finaliziran, Diani oduzete sve kraljevske titule.
Pažnju medija i dalje je privlačila, pratili su svaki njen korak, pogotovo na ljubavnom planu. Diana se žestoko borila da u fokus stavi svoj humanitarni rad, borbu protiv AIDS-a, epidemija i mina. Negdje u međuvremenu, mlada i neiskusna princeza odrasla je i stasala u samopouzdanu mladu ženu, svjesnu svog utjecaja i mogućnosti.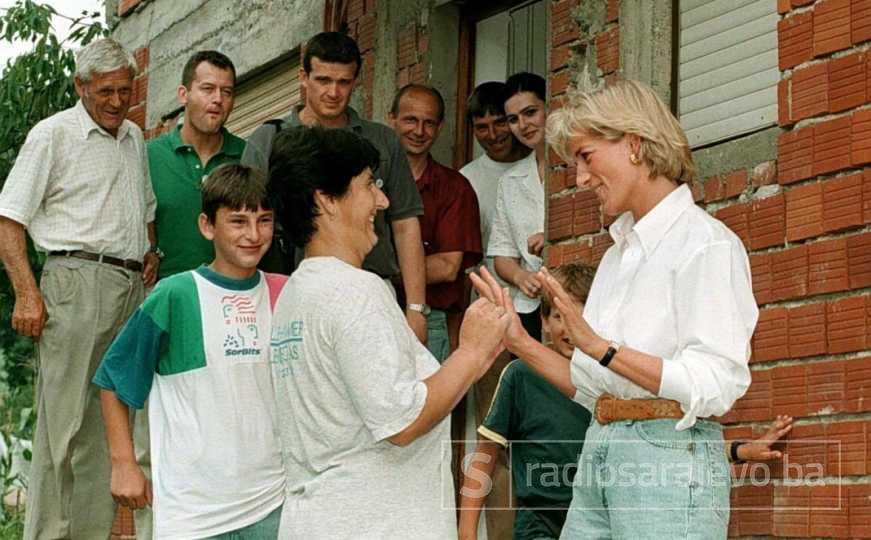 Pred smrt je, zbog medijske pompe koju je izazivala u Velikoj Britaniji, planirala odseliti iz te zemlje. Privlačila ju je ideja o životu negdje drugo, gdje bi se možda bar malo distancirala i pronašla mir.
No, to nije bilo moguće.
Želja se nije ostvarila jer je poginula uz sina egipatskog multimilionera, Dodija Al-Fayeda. Bježeći od paparazza, poginuli su u pariškom tunelu.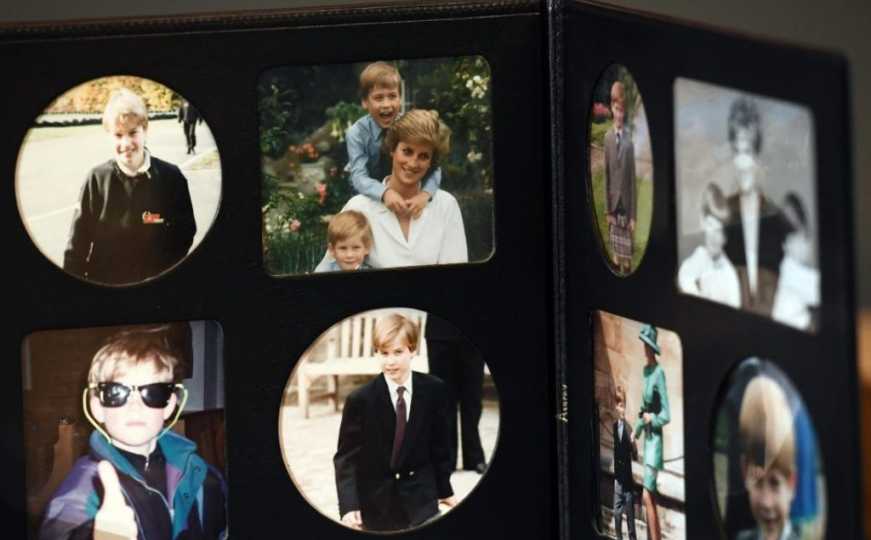 Mediji su Dianu prozvali sveticom, a milioni cvijetova ostavljeni su pred Kensingtonskom palačom. Pogreb je na televiziji pratilo 2,5 milijardi ljudi, a od Diane su se oprostili uglednici iz cijelog svijeta.
Princeza Diana je 10. augusta 1997, godine Diana, posjetila i Bosnu i Hercegovinu gdje se sastala sa žrtvama mina u sklopu svoje kampanje kojom je željela skrenuti pažnju na globalni problem neeksplodiranih ubojitih sredstava.
Diana je u BiH provela tri dana i obišla je žrtve u nekoliko bh. gradova, pružila im podršku i nadu u bolje sutra.
Ova posjeta našoj zemlji bila je nažalost posljednja humanitarna posjeta omiljene princeze jer je dvadesetak dana nakon poginula u saobraćajnoj nesreći u Parizu.
Princezu je u Sarajevu dočekao Ken Rutherfod, britanski profesor, jedan od osnivača organizacije Landmine Survivors Network (LSN) koji je tada naglasio kako svakog mjeseca u BiH bude i do 80 novih žrtava, od čega su mnoga djeca.
Princeza Diana se tokom posjete BiH nije željela sretati s političarima, ona je svoju posjetu opisala kao "potpuno privatnu". Željela je posjetiti domove žrtava mina i sresti se s lokalnim udruženjima invalida i specijalista za rehabilitaciju.
Danas se navršava tačno dvadeset godina od njene smrti, a BiH još nije riješila problem zaostalih mina. Smatra se da u BiH ima oko 1 000 kvadratnih kilometara s oko 80 000 zaostalih mina.
Radio Bet / Izvor: Radio Sarajevo
Komentari
komentara